Archery Combat – School / Youth Groups
Physical Activity is an important way of maintaining childrens health and wellbeing. It's even better if it's fun! With Archery Combat, children can enjoy firing arrows at each other in a safe environment. The arrows have a specially designed foam tip, so they can fire straight at their enemies without fear of anyone being hurt.
The event is perfect for School Activities, Youth Group Events and more for ages 11 and over.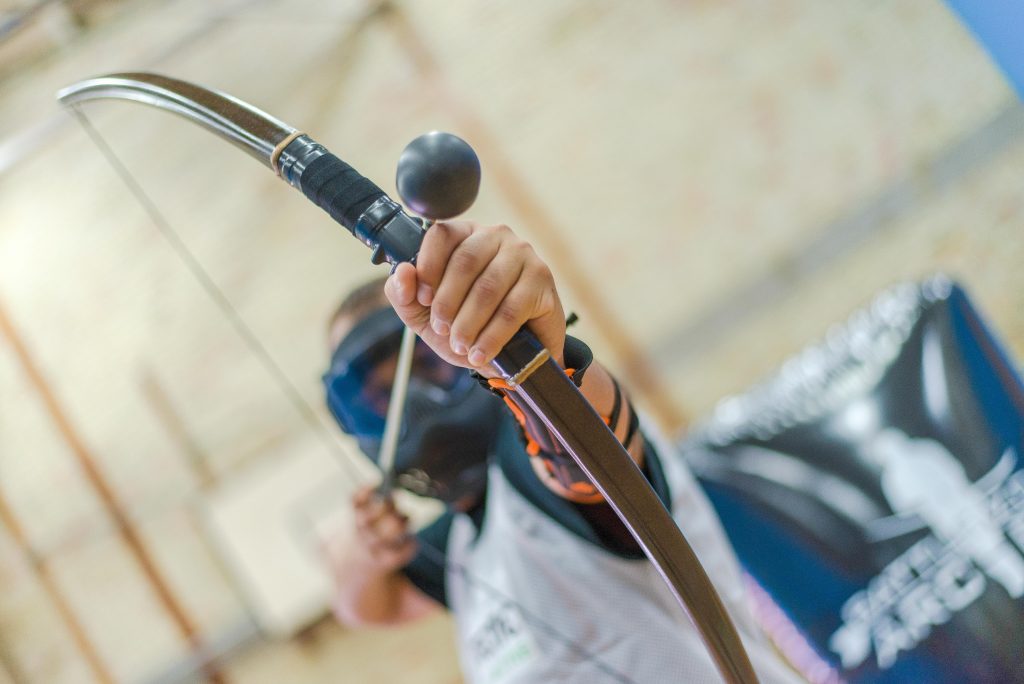 The activity is often called Archery Tag or Battlezone Archery and is a hybrid of Archery, Dodgeball and Paintball. Children can face off in the Battlezone or let loose and have fun with the arrows in several exciting mini games.
These games can include:
    Last Man Standing


    Battlezone

    Medic


    Capture the Flag
INFORMATION: The activity is best suited to those aged 11 and over due to the size of the Archery Bows and potential difficulty for younger children.
We often use outdoor facilities with excellent third generation football pitches. The activity works best in open space and playing outside enables you to keep cool. One parent or guardian will need to be on site for a group of juniors to watch those not on the pitch.
EVENT DURATION: Groups of 10-18 players will play for 60 minutes, groups of 19-24  play for 90 minutes and groups 25+ play 120 minutes