Archery Combat – Hen Weekend
Archery Combat is popular for all groups but we've also come up with a new format in Archery MayHEN which has been designed specifically for hen weekends.
This unusual but incredibly fun weekend activity involves using bows and arrows to play a competitive but fun archery version of dodgeball! It's also a fabulous alternative to paintball for ladies who don't fancy being peppered by paintball bruises before the big wedding day.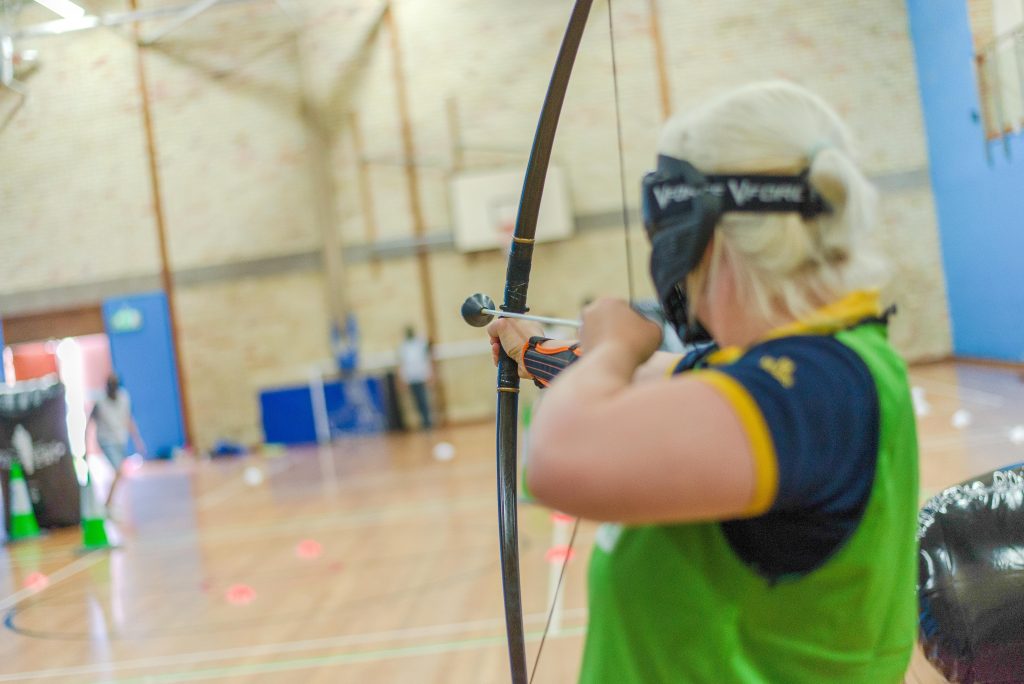 This exciting activity is a competitive hen v hen activity, You'll dodge, shoot and hide from arrows as you battle it out with your fellow hens in this hilarious game!
As you aim and fire you will look to hit the opposition with your bow and arrow, and eliminate them from the game. Fear not if you get hit, if one of your team catches an arrow you are back in the game!
INFORMATION: We often use outdoor facilities with excellent third generation football pitches. Archery Combat is hard work so playing outside enables you to keep cool.
EVENT DURATION: Groups of 10-18 players will play for 60 minutes, groups of 19-24 play for 90 minutes and groups 25+ play 120 minutes.
Important Info: Price per person is based on a minimum group size of 10, if the number drops below 10 the price per person will increase. Price per person is dependant on location.