Archery Combat – Stag Weekend
Archery Combat is the ultimate action packed Stag Weekend activity and is taking the UK by storm. With games such as Team Deathmatch, Archery Tag, Battlezone Archery and more you will have plenty of opportuinities to punish the Stag!

The twist with Archery Combat is, believe it or not, it's perfectly safe to shoot at someone. The arrows have a specially designed foam tip, so you can fire straight at your enemies without fear of anyone being hurt.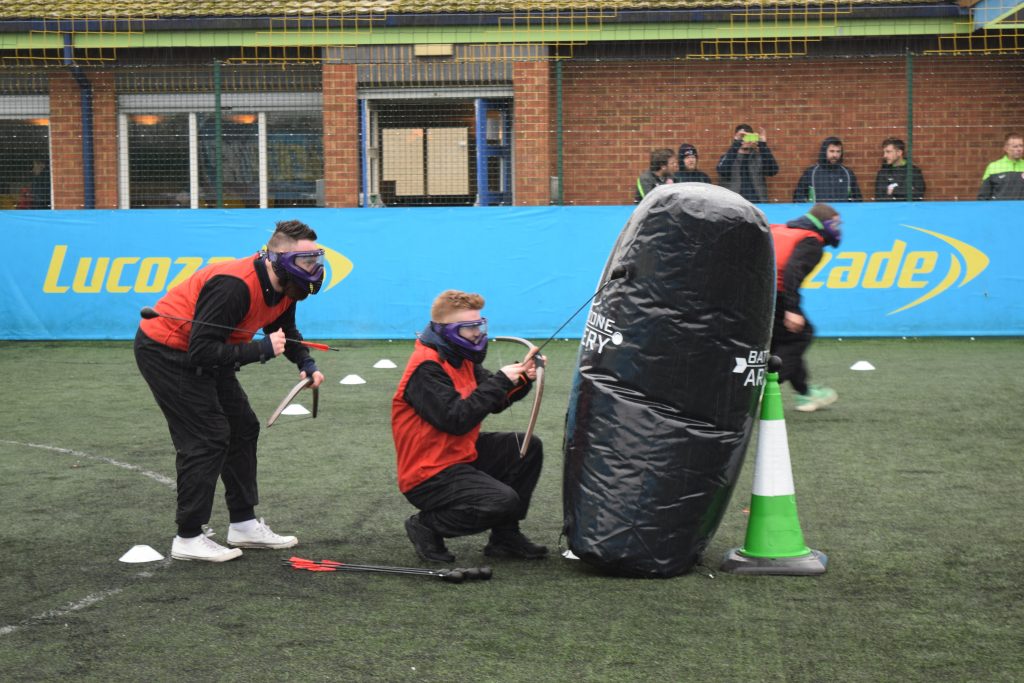 Bring out your competitive side by facing off against each other in the Battlezone, using your skill and agility make sure you're the last man standing! Or simply let loose the arrows and have fun with several exciting mini games.
These games can include:
    BattleZone

    Last Man Standing

    Team Deathmatch


    Capture the Flag
INFORMATION: We often use outdoor facilities with excellent third generation football pitches. Archery Combat is fun but hard work so playing outside enables you to keep cool.
EVENT DURATION: Groups of 10-18 players will play for 60 minutes, groups of 19-24 play for 90 minutes and groups 25+ play 120 minutes.
Important Info: Price per person is based on a minimum group size of 10, if the number drops below 10 the price per person will increase. Price per person is dependant on location.